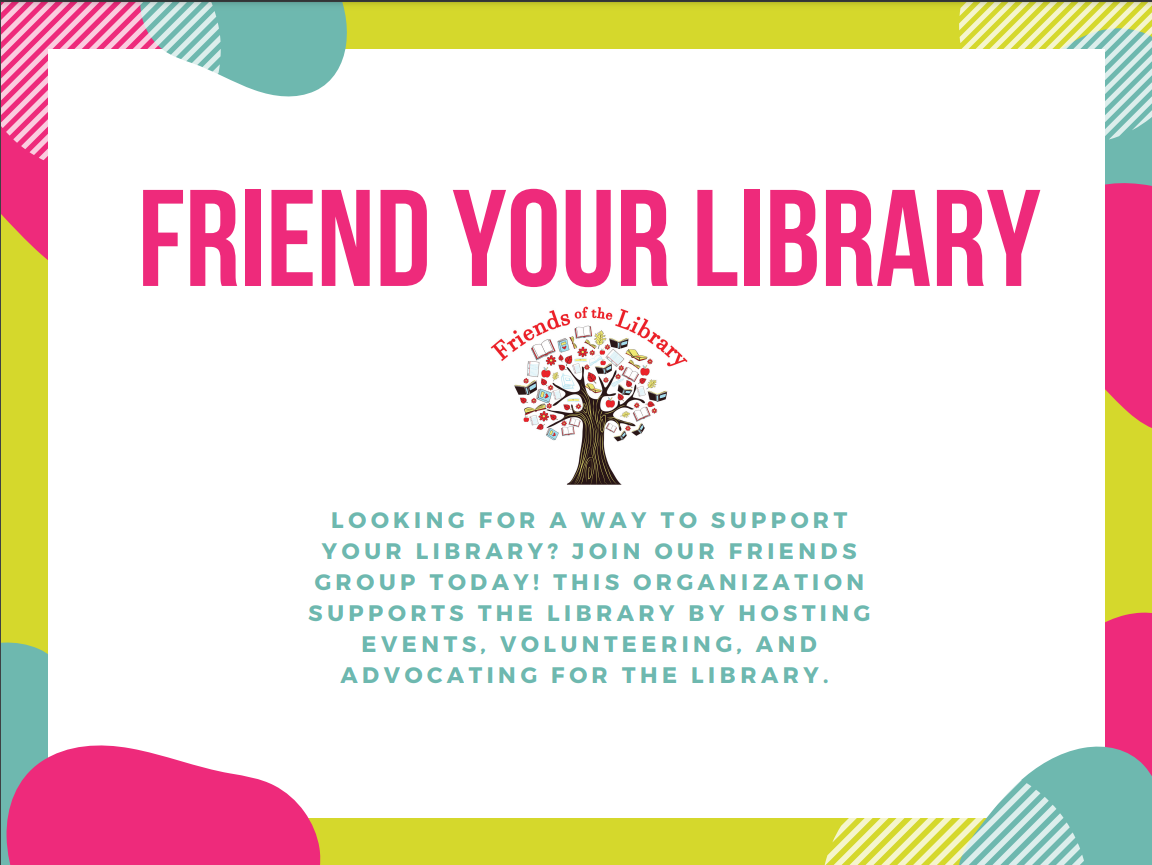 What are Library Friends?
The Friends of the Newell Public Library is a group of people who work together to improve the library and its services. This includes volunteering, fundraising, planning events, creating exhibits to put on display, and so much more. Membership is open to everyone and the dues are $5 per year. General membership meetings are held four times per year.
2022-2023 Meeting Dates:
Monday, September 6, 2022 at 4pm
Monday, November 14, 2022 at 4pm
Monday, April 3, 2023 at 4pm
Monday, June 12, 2023 at 4pm
If you would like to join the Library Friends group or would like more information, please contact Leonard or Penny Lanxon at 712-272-4634 or stop in to the library to express your interest. Or you may fill out the online form below!
How do the Friends help?
Many projects have been undertaken by the Friends including:
-Projection screen
-Books for all ages
-Microfilm of the BV Journal
-Book displays
-Rolling Billboard
-Lego Table
-Outdoor Bulletin board
-Supporting the Summer Reading Program
-Annual Festival of Trees
-Planning Exhibits for the display case
-Pickle Booth for Fundraising
& Many More